开学第一课
The first class begins
迪埃拉外语学社致词寄语
Making a speech and sending word from TFLI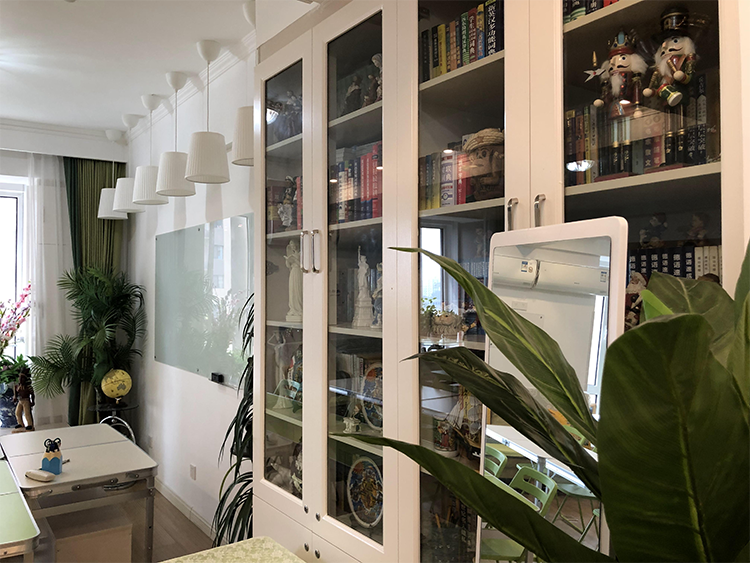 阳光灿烂,鲜花竞放,雨露滋润。将信念调成勤奋频道,为梦想接收拼搏信号,在心里安插学习模式,把人生引向辉煌大道。
The sun is shining, the flowers are in full bloom, and the rainning and dewing are moist. Turning belief into a channel of diligence, receiving signals of struggle for dreams, placing learning mode in your heart, and leading your life to a brilliant road.
寄语致词开学季
Sending Words to the new school term
致家长,致每位身为父母者(陪伴、管教比赚钱重要)
To the parents, to every parent (companionship, discipline is more important than making money)
在教育孩子的时候,你选择了挣钱,不去管教孩子,等孩子大了,你辛辛苦苦挣一辈子的钱不够他败家一年!在教育孩子的时候,你选择了管教,陪伴,等孩子大了,你一辈子没挣到的钱孩子一年就挣到了!你在哪方面付出,就会在哪方面收获,孩子的教育时效性太短,错过了就再也没有了!孩子优秀了,你留钱做什么?孩子不成器了,你又留钱做什么!
When you are educating your children, you are going to choose to earn your money instead of discipline them. When the children are older, you can't earn enough money for a whole lifetime to make him lose his family for a year. When you are educating your children, you will choose to discipline, accompany, and when the children are older, the money you haven't earned in your life will be earned by the children in a year! Where you pay, you will gain in what way. The timeliness of children's education is too short. If you would miss it, it will never be again. The children are excellent. What do you save money for? What do you save the money to do when your child is out of shape?
致孩子,每位同学(感激对你要求严厉的老师)
To your children, to each students (thanks to your teacher who is strict with you)
对你要求严厉的老师,你不要心生敌意,反而要心怀感激。因为,只有负责的老师才会顶着种种压力和风险,去苦口婆心或大动干戈地管教你。他期待你成才变好,才如此出力不讨好。这是传道授业的悖论,也是为人师者的深情。
Don't be hostile to your demanding teacher, but being grateful. Because only the responsible teachers will face all kinds of pressures and risks to teach you hard or vigorously. He want to expects you to grow up and become better, so hard to please. This is the paradox of the imparting knowledge and the teaching, and also the affection of teachers.
头悬梁锥刺骨,远古时代好传统。不怕风不怕雨,风雨无阻往前冲。种了瓜得瓜,刻苦一定成正果。种豆得豆,勤学必会有收获。开学了,卯足学习的劲,刻苦用功。收敛懒散的心,积极进取。绷紧努力的弦,奋发向上。打开知识的门,不断汲取。
The head suspension, piercing cone, a good tradition in the ancient times. No fear of wind, no fear of rain,the rainning and the winding will rush forward without hindrance. If you plant a melon that you will get it, being hard work will surely bear fruit. If you plant beans that you will get beans, you will reap fruits if you study diligently. School has begun, being full of learning energy,being hard work. Converging the lazy mind and making the progress actively. Tighten the strings of your efforts and making the progress. Openning the door of knowledge and learning constantly.
致每位家长: 只有负责的老师才管学生!不指望每个学生都懂这个道理,因为他们毕竟还只是个孩子。但是希望每个家长都懂这个道理,因为你们毕竟不是孩子了!还要告诉孩子,在成长过程中遇到负责、公正、认真的老师是多么值得庆幸的事情啊!
To every parent: Only the responsible teachers are in charge of students! Every student is not expected to understand this, because they are only a child after all. But I hope every parent understands this, because you are not children after all! We should also tell our children how lucky and happy it is to meet responsible, fair and serious teachers in the process of growing up.
致每位老师:身为老师的你,生命中会遇到很多个学生,每一个学生对你而言,只不过是众多学生中的一个。然而,对于学生来说,你却是他生命中遇到的有限的老师。你将是开启他万千世界的人,若爱,请深爱。若教,请全力以赴。
To every teacher: As a teacher, you will meet many students in your life. For you, every student is just one of many students. However, for a student, you are a limited teacher in his life. You will be the one who opened his world. If you love, please love deeply. If you teach, please go all out.
致开学季:
To the new annual semester
祝你踩着智慧,挥舞勤奋,看着指引,把成功写进这个学期的年轮。
Wishing you stepping on wisdom, waving diligence, looking at the guidance, and putting the success into the annual ring of this semester.
迪埃拉外语学社致礼
Courtesy,Salute and thanks from TFLI